Discover our Clottu machine AB-175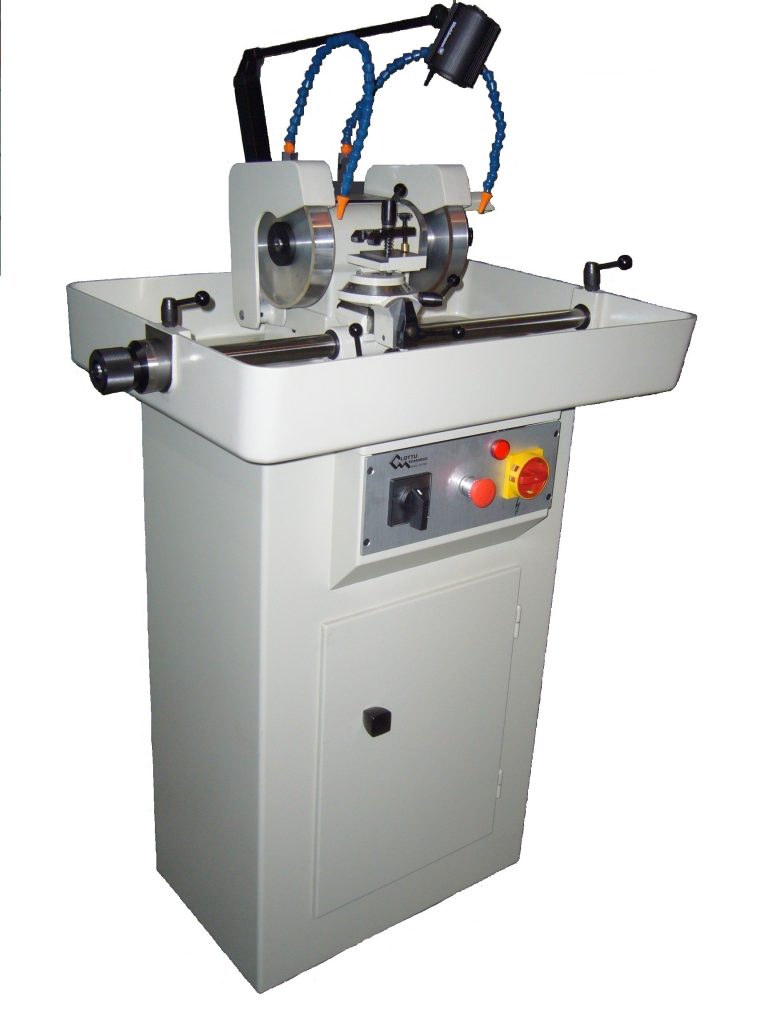 ---
Machine Clottu AB-175
---
This machine, specially designed for sharpening and glazing the tools used on automatic lathes, is characterized by high precision, short sharpening time and minimal wear of the diamond grinding wheels. Equipped with special devices, it allows the sharpening of milling cutters and carbide bits..


Description
The frame houses the coolant tank with its pump and the spindle drive motor equipped with a disc brake, with vertically adjustable support. The control panel contains the electrical control system including the main switch.
- 2 protective circuit breakers for the motor and pump unit, with under voltage coil switch, and thermal cut-out for motor.


Headstock
Balanced spindle, mounted on premium quality angular bearings, with extension for chip breaker groove grinding wheel.
Retractable protective cover for the coolant diffuser, with metal hoses and supports.


Tool holder
This element is movable on its axis and can be used with different clamping devices.
It can be swivelled in the vertical plane up to 40º on both sides.
The incorporated system of radial displacement of the tool holder to vary the distance by
The new spindle ratio is a remarkable novelty. They ensure precise positioning of the workpiece in relation to the grinding wheel.
---
More information on our Clottu machines