Gémini Mécanique SA
---
The company started its activity on February 1, 2014. Specialized in Escomatic machine overhaul, the company is growing and seeks to offer more and more to its customers.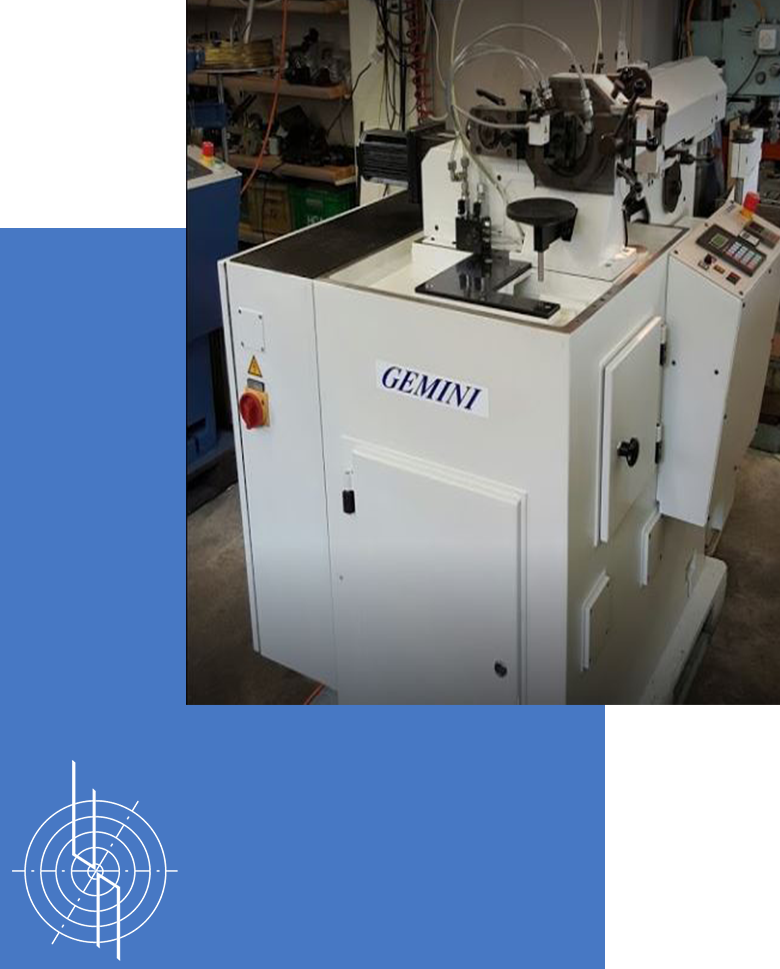 D6-14-M136-A1-3, D6-14-M104-A1-3, D6-14-M280-A1-3, Touches de redressage
1-4 Sets CHF 155.-/Set
5-9 Sets CHF 150.-/Set
10 Sets + CHF 140.-/Sets
Bearing NUS 514 S, D2 Toolhead bearing for sale CHF 18.-/pce
Discover our tooling offer :
A team of experts at your service
We have a team of experts specialised in the overhaul of Escomatic machines. Our advisers will also help you in the choice of machines in order to satisfy your needs.